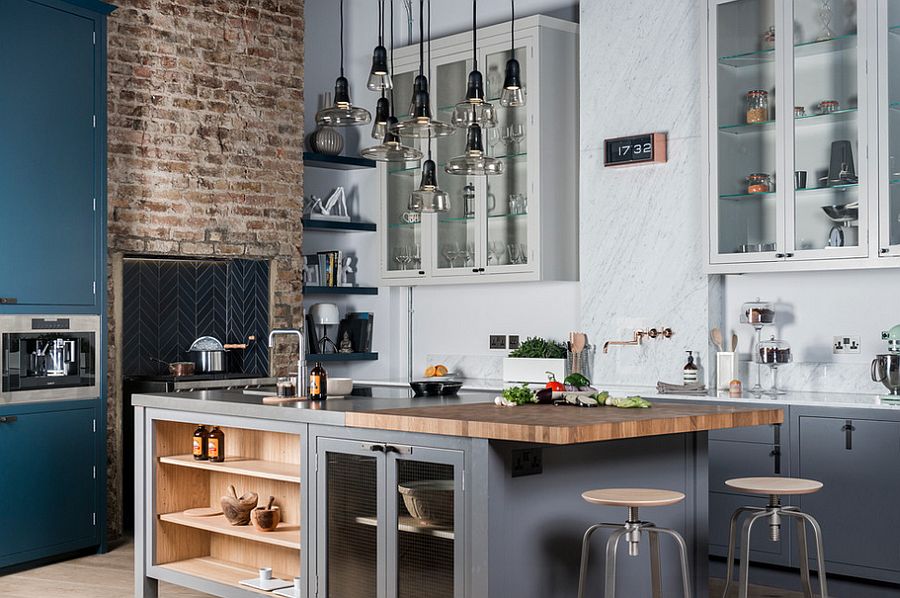 I had the opportunity earlier this week to spend a few days at a national cabinetry manufacturer where we talked design, construction, and trends! I wanted to give you all a peek inside to what those design trend meetings look like for a team of designers. We look to the runway, industry partners in paint and home furnishings, and leverage thoughts from designers all across the country. So what did we come up with? 
The "Light Industrial" style is sweeping up designer's hearts in droves across the nation. This is a design concept that is the love child of the ever popular "Restoration Hardware" look, the familiar elegance of the all white kitchen, with a hefty dose of ruggedly handsome utilitarian elements. 
In order to achieve this look effectively, it is all about texture! Designers rely heavily on all of the different textures being unique in their own right yet complimenting one another in the space. Using focal pieces made out of metals, woods, glass, and paints allows the space to be multidimensional without being the hodgepodge that it might first appear to be on the surface. Once you start to examine a space you realize that the true design elements are all hidden in the details.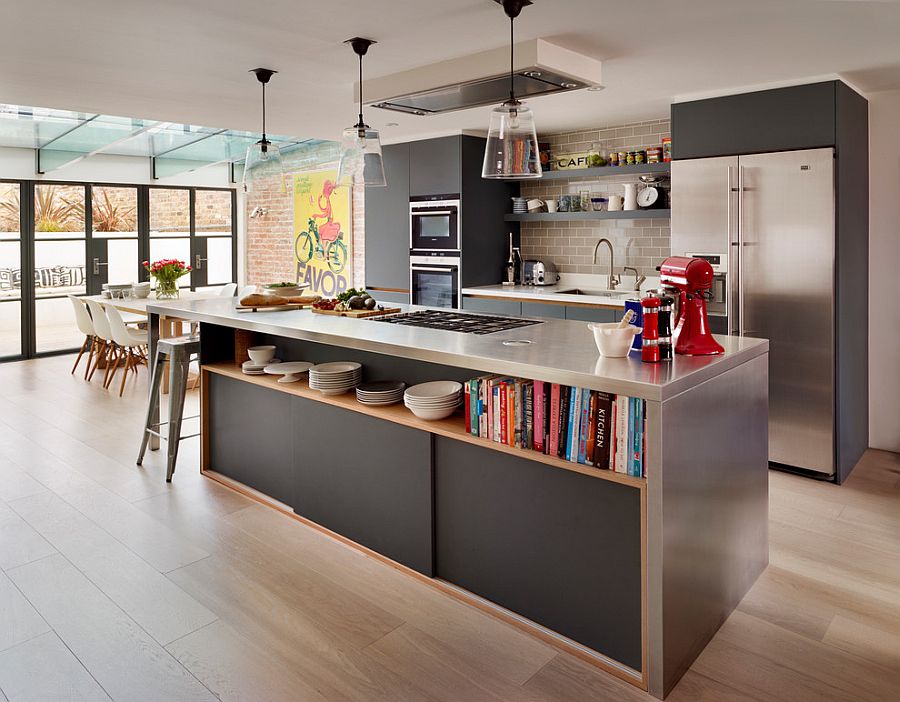 So what are a few pieces that you can incorporate into this design style? Be on the lookout for things like antiqued glass elements (even backsplashes!). Detailed light fixtures. Layers of texture. Metal, metal, and more metal. Rich yet cool brown wood tones. The rise of, I can't believe I'm saying it, OAK! Designers are drawn to its heavy wood grain but, look for it to have a fresh face with a quarter sawn grain pattern.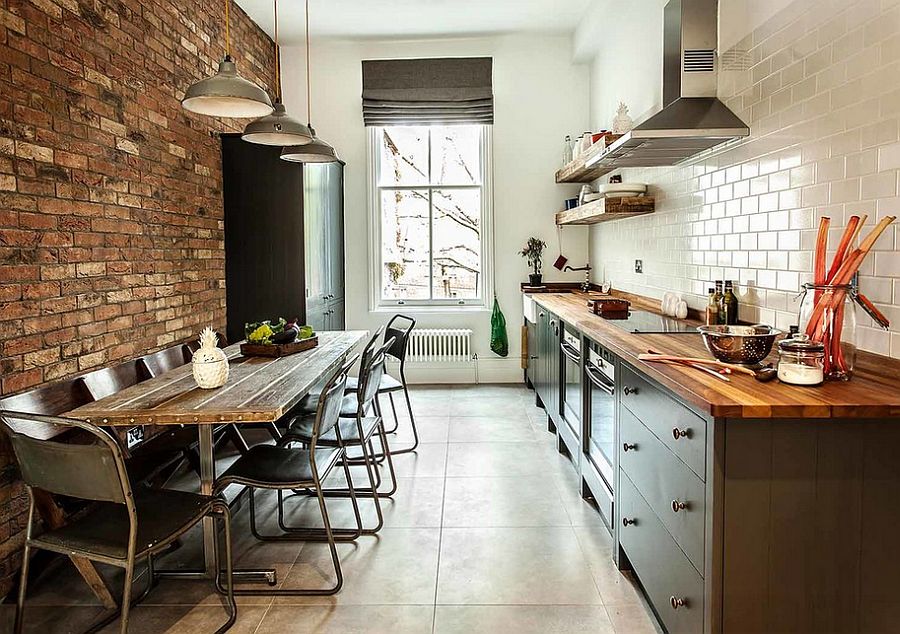 We have just gotten our customers adjusted to the idea of having a two tone kitchen and we designers are now asking for even more! Tri-tone spaces are on the rise for key trend cities and are predicted to grown in 2016. What are your thoughts on the industrial-light movement? Do you like your spaces to pack a hefty punch of texture or does it feel too busy? As for me, I can't get enough.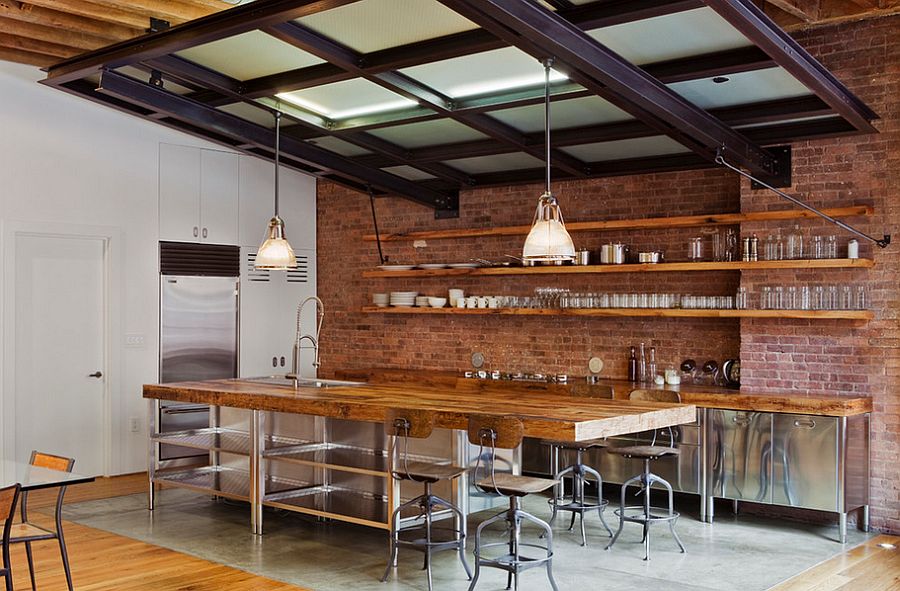 ---